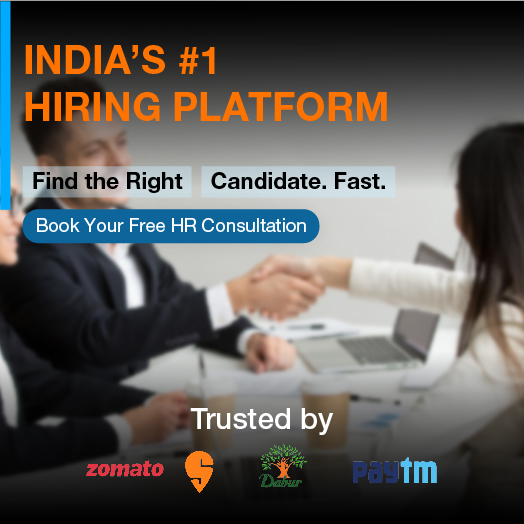 Temporary Staffing Agencies and its Growing Demand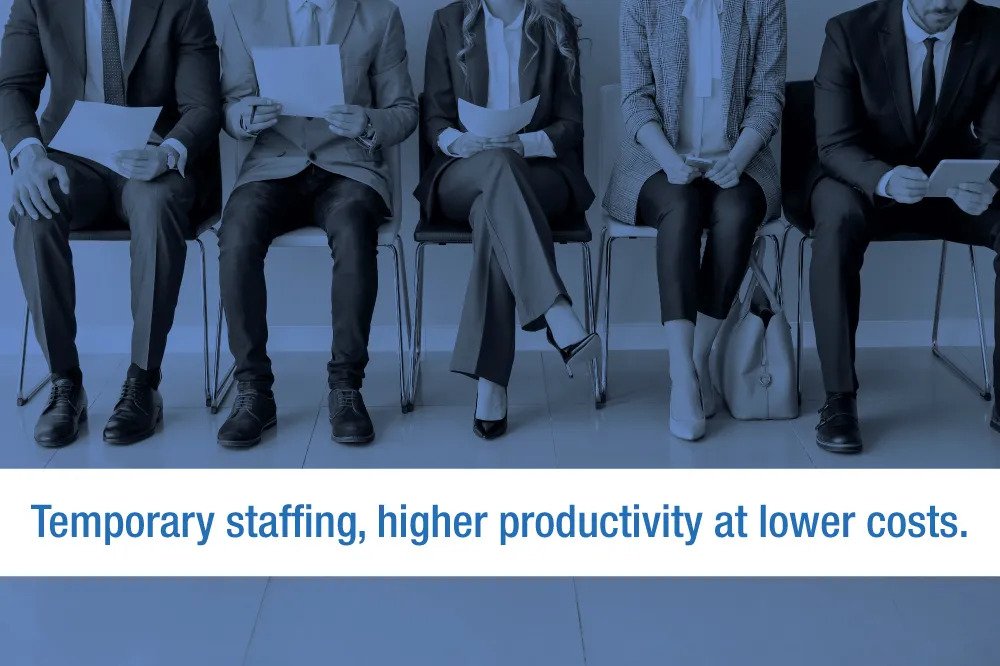 Reasons for Hiring a Temporary Staffing Agency?
To acquire the best talent, a company can either create an internal recruitment team or hire the services of a Temporary Staffing Agency. While the former requires the investment of money, time, and effort in managing a team to search, evaluate and interview the candidate, the latter option promises suitable candidates without any effort and that too in a very short time. Temporary Staffing Agencies are an effective option to source high-quality candidates within a short period of time while saving on energy, money, and other resources.
They are third-party recruiters who analyze a business's manpower requirements and chart out an ideal solution for finding the best candidate out of a large applicant pool. However, finding the right candidate is not the only reason for hiring a Temporary Staffing Agency. Given below are some of the reasons why you should hire the services of a Temporary Staffing Agency.
• Because it filters out candidates from the applicants: When a company advertises vacant job positions it attracts applications from all types of job seekers, a Temporary Staffing Agency filters out the applicants and brings forth the most suitable candidates. Most of the applicants who apply for the job seeing your advert, may not be the ideal match for the position. Temporary Staffing Consultants invest their time, effort, and resources in filtering, screening, evaluating, and scanning the job seekers before sending them to you. By hiring a Temporary Staffing Agency, you can rest assured knowing that all the candidates sent to you are pre-screened and eligible for the job.
• Because it has a varied network of jobseekers: Companies hire Temporary Staffing Agencies to not only fetch the best candidates but also to access their talent pool which consists of employees from all sectors. Being connected to various job seekers, they have a large database of worthy candidates across various sectors, industries, skills, qualifications, education, and experience. Temporary Staffing Consultants provide businesses with quality candidates according to the experience, profile, or skill required.
• Because it has access to the best talent: One of the main reasons to hire the services of a Temporary Staffing Agency is because they have access to the best talent, even if it is hidden. They can reach out to a larger talent pool that is passive, hidden, and selective. There are many candidates who are employed currently and not actively looking for jobs. Temporary Staffing Services provide information of such candidates and can help your company reach out to them. Additionally, Temporary Staffing Consultants can get you talents even from another continent.
• Because it knows the market in and out: Temporary Staffing Consultants are experts at finding, screening, evaluating, and interviewing candidates to match the company requirements. They have deep knowledge of the market they are dealing with and have information on available talent and the job requirement. For example, an IT Manpower Consultant would know what kind of skills the employer expects of the candidate and where to find such candidates.
• Because it saves time and money: The biggest reason for hiring a Temporary Staffing Agency instead of creating an in-house recruiting team is because it saves a lot of time and money. The Temporary Staffing Agency provides short-listed candidates who are pre-selected after going through several rounds of screening and interviews. This saves a lot of time and effort for the company and they can focus on completing their organizational goals. Moreover, these consultancy firms are hired at a fixed service fee which is cost-effective. Also, the probability of a company finding good candidates on their own is very low, so having support from a Temporary Staffing Agency is very beneficial.
Few Facts about Manpower Staffing Service
• They help candidates sharpen their interview skills: The responsibilities of a Manpower Staffing Service do not end with shortlisting the most suitable candidates, they even help candidates to improve their interview skills. Once the consultant has made sure that the candidate possesses all the required skill sets, he is trained to ace the interview. So you do not have to waste your time interviewing a candidate who has not prepared yet.


• They consider numerous factors: The recruitment process is tougher than one might imagine. There are numerous factors which need to be considered for an effective recruitment solution. Some of which are social recruiting, transparency, employee branding, and employee engagement. The talent acquisition process will only be successful if all the factors are considered. Manpower Staffing Services also helps companies craft effective hiring strategies.


• They ensure transparency in the recruitment process: Reputation is taken very seriously by Temporary Staffing Agencies, and they ensure to maintain it by keeping the recruitment process transparent. The jobs posted by consultants have complete work details so the job seeker knows what to expect. This prevents business owners from needlessly spending on new recruitment hires.


• They are technically advanced: Since Mobile marketing has become an integral part of the recruitment process, Temporary Staffing Consultants are constantly becoming more technically advanced. They know how social media platforms and mobile technology can impact the success and efficiency of recruitment. They are able to source the finest talents by making good use of technology.
In a nutshell, Temporary Staffing Agency helps companies to fulfill their staffing needs by getting the most appropriate candidates from a large pool of talents. These consultancies let businesses fill their vacant job position with the best talent, without having to invest any extra money, resource, time, and effort.